Wooktrap V3.0 Hat Pin Copper & Jade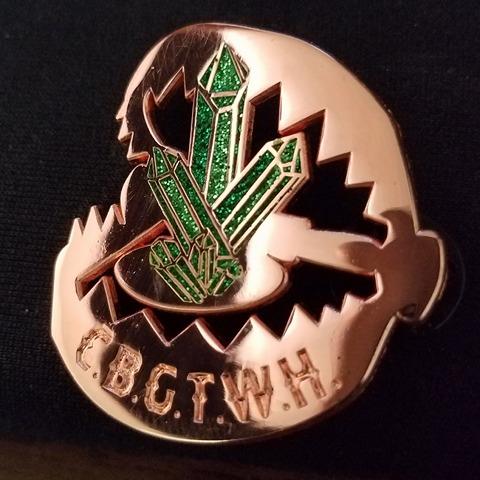 Wooktrap V3.0 Hat Pin Copper & Jade
Limited edition [100] enamel pin.
So you want to catch a trophy wook, huh?
Well, we here at CBGTWH want to give you the best possible chance.
Our recommendation, pick up one of our headiest firemost hat pins for camouflage. Use it to bait and lure that trophy wook in close enough for an epic to bag and tag.
*PURCHASE LIMIT 5
SHIPPING INCLUDED
sold out
Release Date: 03/07/2017
Material: enamel on copper
Dimensions: 1.325" custom shape
Attachment: double 8mm posts with rubber clutch
Numbering: Limited qty 100 - Sequential laser etched number on back
Design: Hannah Beal Artist / Derek Y. Barnes Designer
Bulk pricing: Not Available